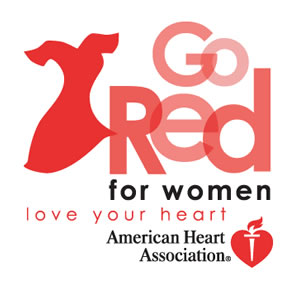 this week is an incredibly special (and insanely busy) week for me. for many of you who don't know, i am in Alpha Phi sorority at my college. I love every part about it, and while I was originally completely against the idea of ever joining one, i can hands down say it has been the best experience by far of college.
anyway, more on that later, but in december I became the director of philanthropy for our chapter. our main philanthropy is the Alpha Phi Foundation, which raises money and awareness for women's heart health.
since the end of last year, I have been busy planning our Heart Health Week 2013, which kicks off today! We have so many events scheduled that I am beyond excited for, and while I'm nervous about everything, I really pumped to be raising money and awareness about a cause that is super close to my heart (no pun intended).
here are some things you might not know about women's heart health:
heart disease is the number one killer of women
that being said, only 13% of women believe it's actually dangerous
cardiovascular disease kills about one woman a minute
64% of women who died suddenly for coronary heart disease had no previous symptoms
8 million women in the US are currently living with heart disease
under 50, women's heart attacks are twice as likely as men's to be fatal
women who smoke risk having a heart attack 19 years earlier in life then non-smokers
women wait longer to go to the ER when having a heart attack and physicians are slower to diagnose heart attacks in women
these statistics shocked me the first time i read. one of the main reason's i ran to become director of philanthropy is because heart issues run in my family, and i believe it's extremely important to educate yourself and take preventative care.
since this week is my heart health week at school (and since February is National Heart Month) i'm dedicating this week on the blog to all things heart related.
i'll be sharing healthy recipe choices, workout tips, and much more throughout the week.
let's protect our hearts! xo